Have you heard of DaGeDar? I know, the name looks a little intimidating. But, these little ball bearings are very easy to use and play with!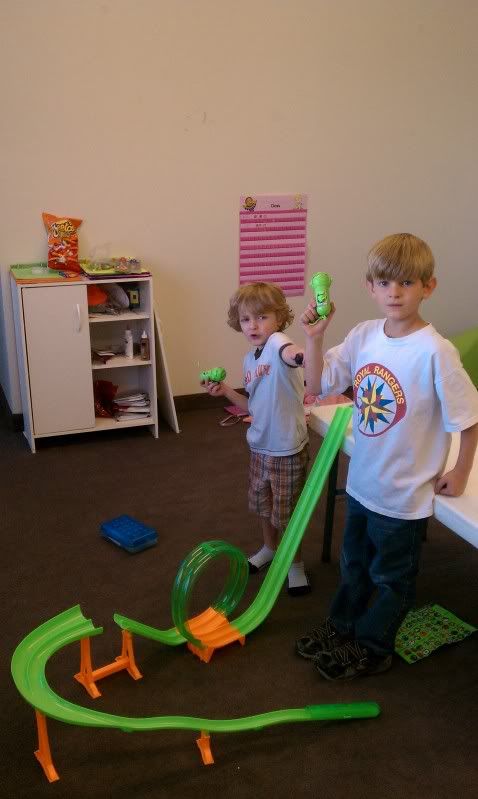 I have two boys - 6 and 3. They were so excited when we received our DaGeDar package in the mail. I had to hide the box, until we had our party and shared these treasures with others!
The concept is quite simple. You roll the "marbles on steroids" through the racetrack and one DaGeDar will emerge victorious! Each one is very unique and has patterns or faces on them. My boys already want to collect them all.
So, we decided to share our goodies with kids at church. We set up the racetrack and broke open the packages before church started. We attracted quite a crowd, in no time! There were boys and girls from the ages of 5 on up. Yes, even some adults were getting in on the fun!
Currently, DaGeDar can be purchased at select Toys R Us and Walmart stores! DaGeDar Balls and Tracks are sold separately and range from $4.99 - $19.99
Here's a video of my boys playing with their DaGeDar balls and track! (I know it's sideways, but, enjoy)
Disclosure: I was provided with a DaGeDar set of balls and a racetrack from Mom Select. I was in no way compensated monetarily for my opinions.